Andi Simmons
Real Estate Broker/Owner
Andi has been in the real estate business since 1985 when she first became a licensed Realtor entering the world of property management. She is the Managing Broker for Wynne and is an expert in the real estate industry, property management, older adult housing and assisted living, condo conversions, and development. Fondly known as the "Queen of Follow Up", customers delight in working with her. Andi has been a Realtor and licensed Real Estate Broker since 1986 and an Accredited Residential Manager with the Institute of Real Estate Management since 1991. Formal education includes a BA from UW-Madison. Andi is a REALTOR with the Wisconsin Realtors Association.
​
Jeff Simmons
Real Estate Broker/Owner
Jeff has a long history of top-notch customer service and sales. He is dedicated, friendly, loyal, knowledgeable, and totally puts his customers at ease. Jeff is a great negotiator, understanding the needs of his clients and works relentlessly to meet their every need. Jeff began his career in 2007 selling over one and a half million dollars in single-family homes and condominiums in his first year in Dane County. Consider letting Jeff represent you in your next sale transaction and we promise you will be delighted with your experience! Jeff is a REALTOR with the Wisconsin Realtor's Association.
​
Jim Zallar
Management Consultant/Assistant
Jim graduated from the University of Minnesota-Duluth with a BA in Communication in 2000. Since then, he has worked as a property manager and property consultant in the Madison/Dane County Area. He has a passion for helping people find homes that fit their needs and a drive to simplify the lives of the property owners he serves through well-run properties with proven positive daily operation management and advertising.
​
Wynne Realty is a licensed real estate firm locally owned and operated out of Lodi, WI. Cofounders Jeff and Andrea Simmons 40 combine years of experience and expertise in the ever-changing real estate and rental markets.
Let Wynne Realty advise, grow, and manage your real estate portfolio by creating and developing positive relationships and real estate opportunities for a successful tomorrow. Whether you are looking for services in property management, real estate brokerage, consulting, or shopping services, Wynne is sure to be the right choice.
​
Melissa Black
Accountant
Melissa has been working with Wynne Realty since 2008. Originally starting her career in auditing at UW-Madison, she later turned to Accounting in property management and real estate in 2004 and has been working in the industry ever since. Melissa is also the Financial Controller for Apple Tree, LLC, a developer in the Fox Valley/Green Bay area. Formal education includes a Bachelors of Science degree in Accounting from Upper Iowa University and an Associate Degree in Finance from Madison Area Technical College. Melissa is an avid sports enthusiast and loves to cheer on the Brewers, Badgers, and Packers. During her free time, she coaches her daughter's tournament softball team and has a position on the board of her local softball organization.
​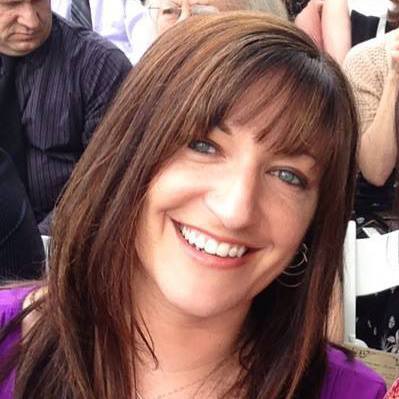 Amy Pierquet
Social Media Consultant
Amy (Waterfront Graphic Design) is Wynne Realty's Marketing, Website, and Social Media Consultant. She has over 25 years of experience. Amy's focus is on content creation and strategy, managing the social media accounts and website for our team. When she's not working on content professionally, you'll find Amy working on her marital arts skills and boating with her family and friends..
P.O. Box 78
Lodi, WI 53555
​


(608) 592.2318
(608) 345.9996
(608) 345.9985
​